BILSTER BERG erleben - 10 Jahre BILSTER BERG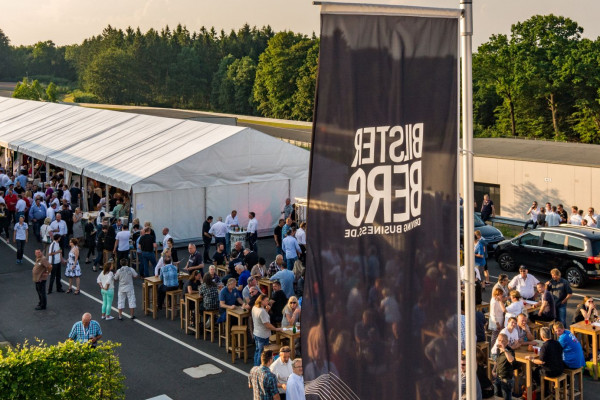 Discover BILSTER BERG!
Come along on June 8th and celebrate with us 10 years of BILSTER BERG.
The entrance is free of charge! With this booking you will receive your free entrance ticket.
The entrance to the area is via the main entrance and the gates Nieheim and Pömbsen.
We are looking forward to seeing you!
Duration of event: 10:00 am to 4:00 pm
Please note that this is the expected program!
ENTRANCE FREE !
Trackwalk
Youth kart slalom course from AC Bad Driburg
Rollover simulator
Kids Programm with jumping castle and much more
Live Music
Food and beverages
Duration
6 Hours
Languages
German, English
Requirements

FAQs:

Why is it necessary to order a free ticket?

In order to be able to plan the event better and not least for insurance reasons, it is necessary that we know how many people have registered or are on the property. Furthermore, we are only allowed to admit a certain number of people.

 

What happens if you have ordered a free ticket but cannot come on the day of the event?

Please send a short mail to: event@bilster-berg.de , with the information how many visitors you would like to cancel, so that other interested persons still have the chance to book a free ticket.

 

How does the admission work?

If you have booked the free ticket, you will automatically be on the admission list which is available from our gatekeeper. You are also welcome to show the ticket on your mobile phone or print it, to speed up the admission process.

 

How do you find your way to the event?

Our gatekeeper will gladly explain the way. If you follow the signs on the grounds to the Ostschleifenterrasse, you will come directly to the event.

 

Where can you park and does parking cost anything?

The parking lots are above the Ostschleifenterrasse, directly next to the event area and are free of charge. Please note that the parking spaces are limited and arrival by bike or other non-motorized vehicles is preferred.
Venue
Bilster Berg Drive Resort GmbH & Co. KG
Bilster Berg 1, Bad Driburg, Deutschland
Parking lots are signposted. Parking spaces are limited.
Offered by
Bilster Berg Drive Resort GmbH & Co. KG
- Bad Driburg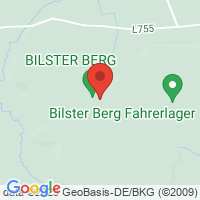 0 Reviews
Unfortunately there are no reviews available. Be the first to review BILSTER BERG erleben - 10 Jahre BILSTER BERG.