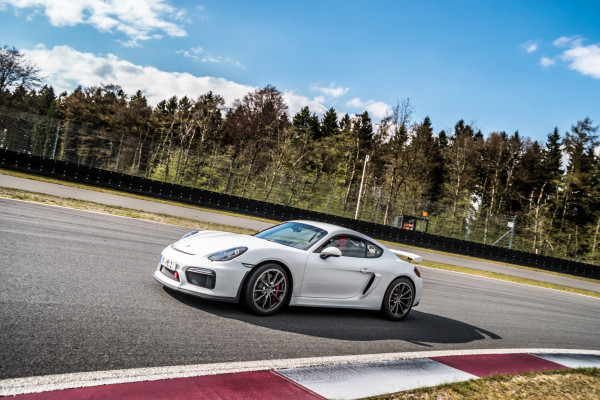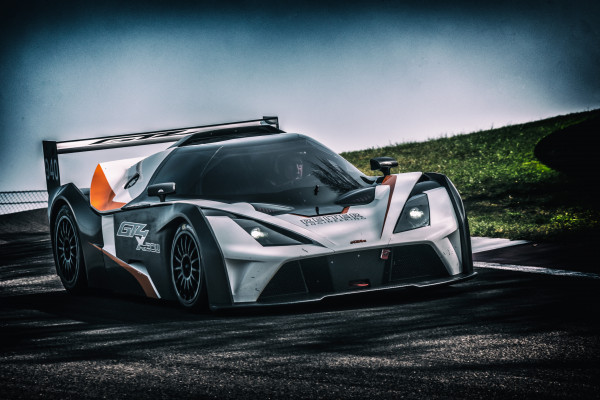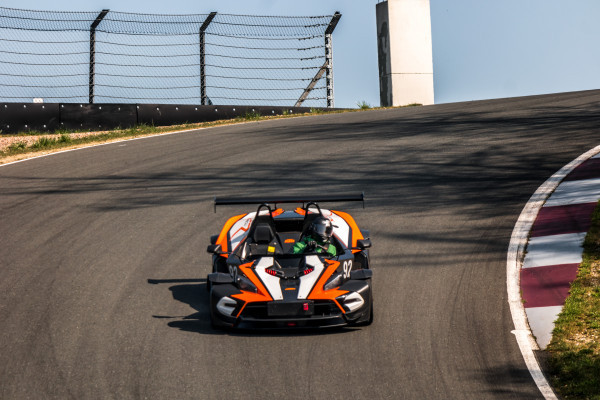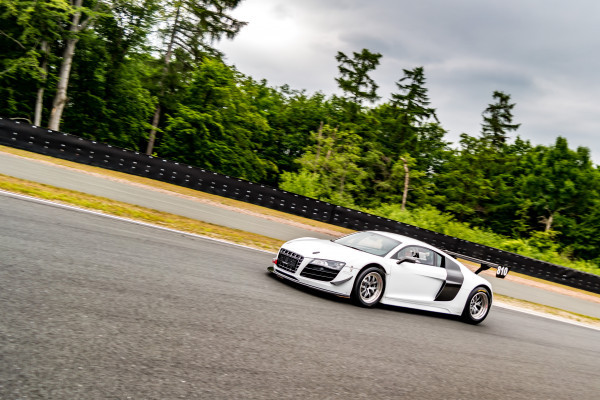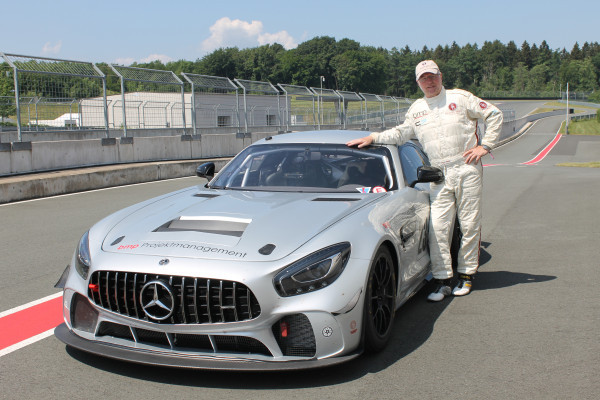 During the further order process we offer you the option to add a "high quality gift voucher" to your booking. It will be sent to you by post for an additional charge of € 3. Please enter a delivery address in the field "Your message".
Race Taxi Ride on the BILSTER BERG Racetrack - the Special Experience

Co-pilot on one of the most demanding nature Tracks in Europe

Take a seat in a racing car and experience the fascination of motorsport up close:
4.2 kilometres of Racetrack, 19 curves, 26 percent incline - and you right in the middle of it. 
Feel the propulsion during acceleration and the centrifugal forces in the curves for 3 laps on one of the most demanding Racetracks in Europe - engine sound and adrenalin included.
The Race Taxi at BILSTER BERG - the opportunity to actively experience Racetrack atmosphere with professional drivers on one of the most demanding Racetracks in Europe - in the passenger seat.
Race Taxi Ride on BILSTER BERG:
Three laps as pillion passenger in a racing car
Get a taste of the motor sports atmosphere and experience BILSTER BERG up close
Rental equipment like helmets and balaclavas available
Racetrack experienced drivers
Eligible to participate are pillion passengers from the age of 14 years - under 18 years with the consent of a parent or guardian.
The following vehicles are expected to be available on selected weekends:

Audi R8 Typ 42 V10 5.2 FSI
KTM X-Bow
Porsche 911 GT3 Cup
Radical SR8
Booking only possible on certain dates. Actual vehicle may vary depending on availability. It is best to book a voucher and arrange the driving date by phone: 05253-97390 00

You will receive the voucher as a PDF file directly after booking and can print it out easily. You are also welcome to select the additional product "Send high-quality gift voucher by post" during the course of the booking, then you will receive a high-quality voucher by post. In this case please enter the address in the field "Your Message:" to which the voucher should be sent. (If the voucher is redeemed, no remaining payment is possible || Please enter the name of the person you wish to give the gift voucher to in the "To:" field)
Take a seat in a racing car and experience the fascination of motorsport up close
Experience the corner line and racing line on the Track from the passenger's perspective
Ideal gift idea